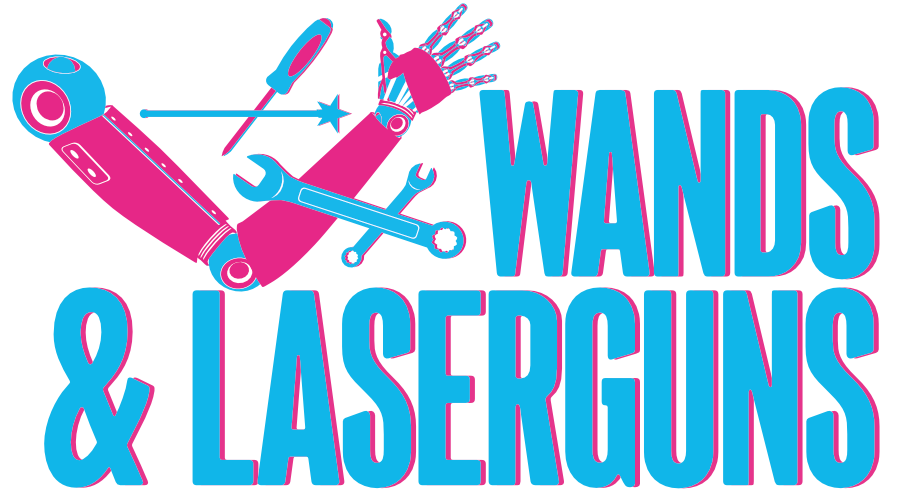 Wands and Laserguns
A downloadable solo adventure game
YOU ARE A HIGH-FANTASY WIZARD WHO HAS BEEN TELEPORTED TO A CYBERPUNK DYSTOPIA.
You don't know how you got here. You don't know how to get back. All you know is that this future is not kind. And worse, it seems your magic is weakening. It's time to embrace this new future-- at least, some of it!
PICK UP A LASERGUN AND DEFEND YOURSELF!
Pit your old-fashioned wits and wondrous new technology against diamond-studded nobility, cybernetically enhanced gangs, dirty cops with a vendetta, and high-fashion psychopaths. The struggle is real when you're far from home.
WANDS & LASERGUNS is meant to be a fast-paced solo adventure, but you can also play it 1x1 with a friend acting as a game-master and guiding you through the prompts for maximum chaos.
You will need one ten-sided die and a standard deck of playing cards to play this game, as well as a sheet of paper to track your character's progress. There are only two stats, but they're gonna change a lot as you progress.

Your downloads include a 28-page illustrated player's rulebook in both duotone colour and b/w printer friendlyish versions. (The black and white version is a lot easier on the eyes.)
There's also a character sheet, now!
CAN'T AFFORD TO BUY THIS GAME RIGHT NOW?
All is not lost. Get the free version HERE! It's completely playable, it just doesn't have the fancy updated layout/artwork, and it's missing a few rules clarifications.

Purchase
In order to download this solo adventure game you must purchase it at or above the minimum price of $5 USD. You will get access to the following files:
wandsprinterfriendlyspreads.pdf
5 MB
wandsprinterfriendlypages.pdf
5 MB
charactersheetcolour.pdf
38 kB
charactersheetprinterfriendly.pdf
413 kB